WARHAMMER AGE OF SIGMAR NARRATIVE EVENT
Hampton Inn, Yorkville Illinois • February 23-25, 2018
Registration opens at 7:00 pm CST on 10/13/17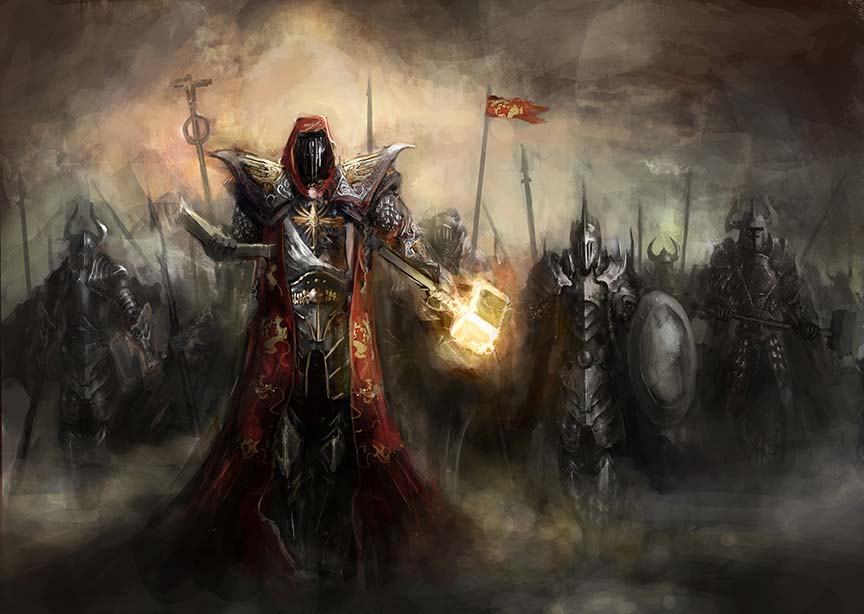 Armies are marching to war, the Holy Wars IV 2018!
The Holy Hammers are proud to announce the Holy Wars IV, a Warhammer Age of Sigmar Narrative Event. Our mission is to provide our attendees with an outstanding and fun experience, playing 5 games of Age of Sigmar on amazing boards with fun detailed terrain.
Why Come to Holy Wars IV?
Compete against great opponents with well painted armies.
Play on fantastic themed gaming boards with themed terrain. Each board is unique and represent an army or realm in the Age of Sigmar. Updated terrain rules for Holy Wars IV will add dramatic strategy possibilities!
A Fantastic Gaming Venue – The hall has the room for gaming and plenty to do when you're not rolling dice! Rooms are $94 and there is a pool and hot tub for relaxation and free breakfast on Saturday and Sunday.
Charity – The Holy Wars IV will be supporting Hesed House a national model for ending homelessness – one person, one family at a time. It is the culmination of nearly three decades of strategic evolution from a formerly acceptable model of "eats and sheets" to a Comprehensive Homeless Resource Center – a campus of centralized highly skilled professionals collaborating to provide the tools necessary to help individuals and families break free of the shackles binding them to homelessness by holding a raffle for hobby/gaming prizes.
Open gaming Friday and Saturday nights!
BYOB! Yup "bring your own booze"! Oh yeah! Drink and roll dice all weekend long
Registration opens at 7:00 pm CST on 10/13/17 – Please email holywarsgt@gmail.com if you would like to sign up and send your PayPal payment to holywarsgt@gmail.com. Please send the money via Friends and Family after all we are friends.
The Holy Wars IV narrative event will be able to seat 30 players. Remember – only paying your registration fee of $65 secures your place at the table.
Refunds – If individual cancels a reservation before December 15th payment will be refunded minus a $25 tournament fee to each player. Cancelations after January 1st will not be refunded. Thank you.